HEALTH SERVICES
Medical Certificate*
We do issue work Medical Certificate for personal or carer leave for your convenience.
Blood Pressure Monitoring*
We offer blood pressure monitoring service to our customers. Our pharmacist will take your blood pressure and provide you with a personal record to take to your next doctor's appointment.
Expert Pharmacist Advice
At Trafalgar Pharmacy our pharmacist will help you understand :
Your symptoms and any health conditions

Any medicines or prescriptions you are taking and advise you on how to take your medication in the safest way to achieve maximal effect

How to achieve and maintain good health
Home Medicine Reviews
To assist you with your medications, Trafalgar Pharmacy offers Home Medicine Reviews to customers. In a Home Medicine Review, you will receive a one-on-one session with our Pharmacist in the comfort of your own home, and with the collaboration of your regular GP.
Home Medicine Review will provide your Pharmacist and GP a comprehensive understanding of your current medication regime, improve your understanding of your medications, allowing you to use them more effectively.
In store Meds Checks
If you are managing multiple medications every day or recently diagnosed with type 2 Diabetes, you could qualify for our free In Store Meds Checks or In store Diabetes Meds Checks.
NDSS Access Point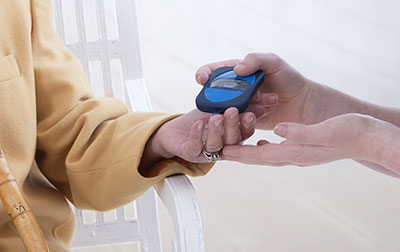 We are a sub-agent for the National Diabetes Services Scheme (NDSS). We can distribute blood and urine sugar testing strips at a subsidised price for NDSS members. Free needles and syringes are also provided to registrants requiring insulin. 
NDSS is available to all Australian residents who hold a current Australian Medicare card and who have been diagnosed with Diabetes by a Medical Practitioner.
Dose Administration Aids packing
Webster packs are prepared by our Pharmacist to assist you taking the correct medications on the correct day at the correct time.
Free Local Medication Delivery
We provide our regular elderly customers a free prescription medication delivery service within a 2km radius.
Please contact us if you require this service.
* Service fee $20